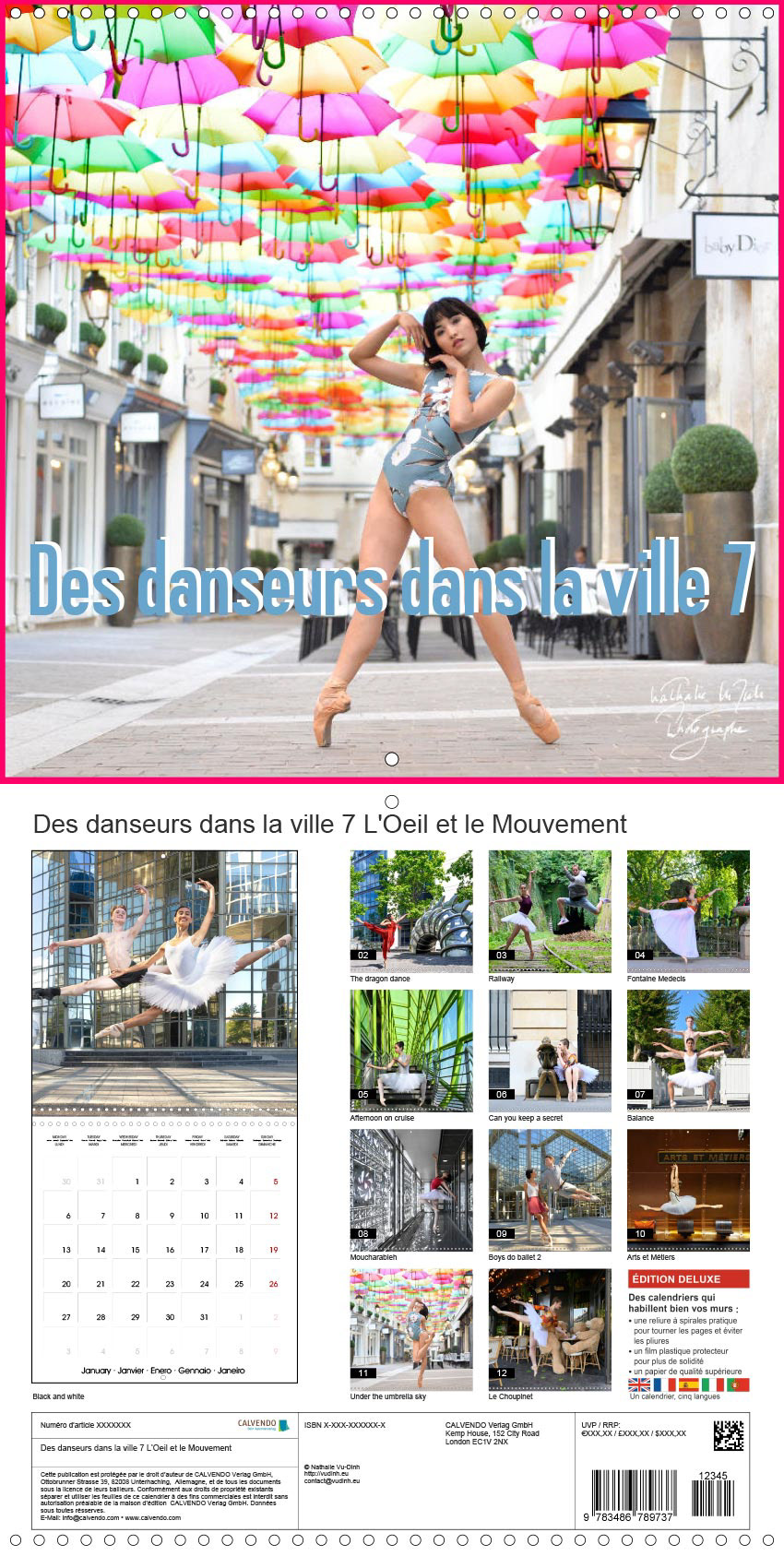 Calendrier DES DANSEURS DANS LA VILLE 7
Format 300 × 300 mm (Carré, multilingue /Square, multilingual) : ISBN-978-1-325-59363-7

. [FR] Pour être sûr de commander votre calendrier avec la nouvelle grille calendaire, vérifiez toujours le numéro ISBN.
. [FR] Mes calendriers sont souvent indiqués en "rupture de stock" ou "indisponibles" car ils sont imprimés à la commande. Commandez et vous serez livrés.
. [UK] Some websites still display past years versions … To make sure you order a calendar with the new grid, please always check the ISBN number.
. [UK] My calendars are often reported "out-of-stock" because they are printed on-demand. Place your order and it will be shipped to you. 
___________
Disponible chez / Available at :
place des libraires.fr
: Livraison dans la librairie de votre choix partout en France sans frais de port [UK] Choose a bookshop and have it your calendar delivered shipping free (France only)
chapitre.com
amazon.fr